In today's world, the internet is a wonderful place for learning, speaking with friends and playing games. However, it is very important to understand how to use it safely and how to deal with any problems you may come across.
Staying safe when using the internet and other new technologies is known as E-Safety. E-Safety is not just about computers. It also refers to other technologies you can use to communicate with others, such as Smart Phones, iPads and Games Consoles.​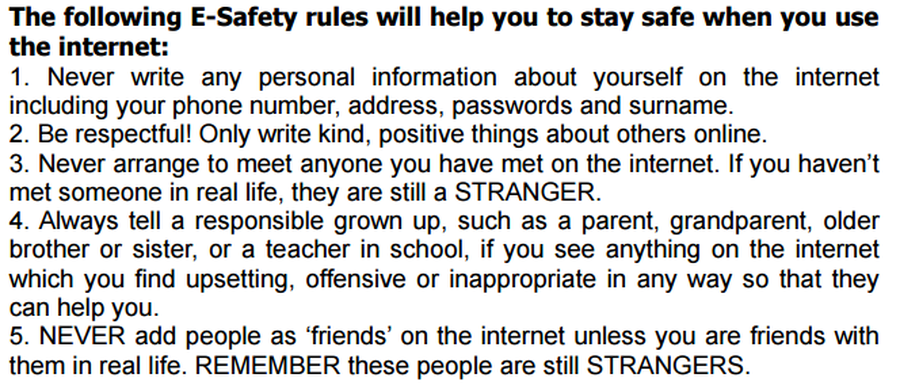 Here is a list of resources you may find useful to visit at home:
Reading
Our free communication app allows us to provide parents with instant access to our important messages and up to date school information.
Please contact the school office if you have not received your personal invite.