Frida Kahlo was a Mexican painter known for her many portraits, self-portraits, and works inspired by the nature and artifacts of Mexico. Inspired by the country's popular culture, she explored questions of identity, postcolonialism, gender, class, and race in Mexican society. We will study both her, as a person, and her artwork as the year goes on. Find out all about our Frida Kahlo when we perform our class assembly later this year!
The adults who work in Frida Kahlo Class this year are:
Mr. Reilly – Class Teacher
Miss Cavanagh – Teaching Assistant
Mr. Flynn – Trainee Teacher
We will have Mr. Flynn with us from November until February, as he gains more experience in his teaching practice.
Welcome message from the class teacher:
Hello and welcome to the 4R class page!
This Spring 1 half term we will be using our 'vehicle text'- The Whale by Ethan and Vita Murrow  – to 'drive' lots of other areas of the curriculum.
In History, we will be looking at the Ancient Egyptians, in Computing we will be , in D.T. we will be . Our first Science topic is Sound and in P.E. we will be practicing gymnastics skills.
Our RE topic will have us discussing our 'Dreams and Goals' for the future.
Maths this half term will focus on Securing Multiplication Facts, Fractions, Time, Decimals and Area and Perimeter.
Look out for our key dates section. This will be updated regularly with all the key dates that you will need to know!
Don't forget that SeeSaw and Twitter are the best places to get up-to-date information about our class.
Please join our class Seesaw for updates regarding our class and the wider school.
Remote Learning
Following the daily timetable on Seesaw, your child can complete activities on Google Classroom. Each child has their own personal email address and password which have been sent home.
Here is our home learning timetable for the week beginning 25/1/21: 
Watch the video below if you need help logging into Google Classroom:
Homework:
My Maths– Your child will be expected to complete their online Maths homework every week.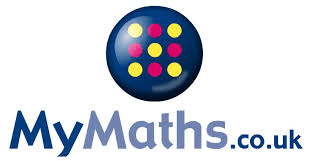 Times Tables Rockstars– Your child will be expected to complete some activities every week.
Reading Plus– Your child will be expected to complete their online reading homework every week.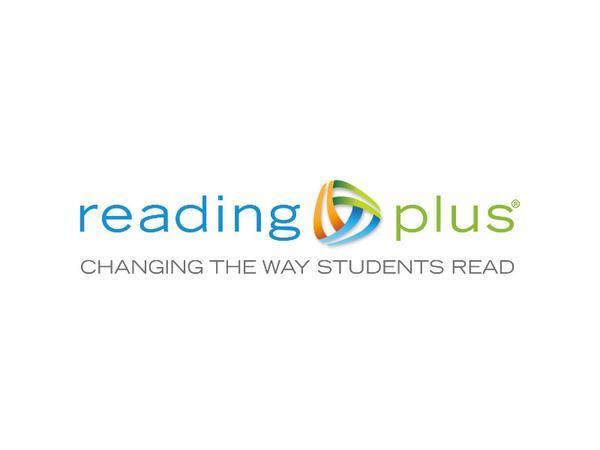 Spellings- Your child will have a spelling test every Friday.
If you do not remember your details, please check your child's sheets or speak to the class teacher.                    Homework club is available if you are struggling to access the homework or find time to complete it.
Read to Write
Grandad's Island by Benji Davies
For the first part of our Read to Write unit this term, the Children will be writing their own return narrative . For the second part of our unit, the children will be writing an information text. 
Throughout this unit, the children will focus on:
-Apostrophe for possession
-Different sentence types, including questions and exclamatory
-Noun phrases
-Suffix 'ly', 'est' and 'er'
Reading
Multiplication Assessment:
Statutory Multiplication Table Assessment:
This year, our children will complete a mandatory multiplication assessment. This will test the children on their multiplication tables from 1×1 to 12×12.
The purpose of the test is to determine whether pupils can recall their times tables fluently, which is essential for future success in mathematics. It will help schools to identify pupils who have not yet mastered their times tables, so that additional support can be provided.
Please be working on these with your children throughout the year. Please find a copy of the multiplication tables and the answers below.
Spelling
Art
In Art, we will be focusing on the skill of 'Printing'. In sticking with the theme of our vehicle text, we will be printing various pictures of water-based items.
We will focus on a range of printing artists throughout this topic, but will aim to produce a final piece based on 'Polynesia' by Henry Matisse by the end of our unit. 
Please check back for our finish pieces!
Computing
This Term, we are lucky enough to have Mr. Keegan from MGL aiding with our learning. Alongside Mr. Reilly, Mr. Keegan will be teaching us how to design an interactive toy on the computer. This will be, again, based around our underwater theme. We will be trying to produce a toy which is enjoyable to play with but, also, teaches the user about climate control!
In our second Half Term, we will become meteorologists and focus on collecting and presenting data using the technology we have available. We will be finishing off by filming and recording our very own weather reports!
Music
All the learning in our first Music unit is focused around one song: Blackbird by The Beatles – a song about civil rights.
We will access the various musical dimensions through:
Warm-up Games
Flexible Games
Learning to sing the song
Playing instruments with the song
Improvising with the song
Composing with the song
English
The first Half Term, our class text will be 'Manfish – A Story of Jacques Cousteau'. This story focuses on Jacques Cousteau, an oceanographer and 'Champion of the Seas'. It is a biography and narrative that tells the story of Cousteau from a young boy.
Whilst using this book, we will be focusing on creating an 'Invention Narrative' where the children will create an invention which gives us access to 'another world' – much like Jacques Cousteau's invention of the aqualung used in SCUBA diving.
We will also be focusing on a 'Biography' of one of the country's national treasures: David Attenborough. We will be learning the different components needed to create a biography and, then, producing a biography for Jacques Cousteau.
This text will be a driving force for the majority of our first Half Term's work. We will be linking a range of subjects to the story and the themes encountered in the book. Please check back for future work!
Maths
Our first topic in Maths is 'Reasoning with 4-digit numbers' where the children will be building on their understanding of number. The skills that we will be focusing on are:
To recognise the place value of each digit in a 4-digit number.
To order and compare numbers beyond 1000.
To find 10, 100 or 1000 more or less than a given number.
To round any number to the nearest 10.
To round numbers of up to four digits to the nearest 100.
To round any number to the nearest 1000.
To use knowledge of place value and rounding to reason with 4-digit numbers.
Science
Our first Science topic for Year 4 is 'Animals including Humans' which should lend itself to the underwater theme of our learning this Term.
Geography
We will focus on Geography for our first Term. Whilst looking at an underwater world in our English text, in Geography, we will focus on 'Climate Change' and 'The Water Cycle'. Across these two topics we will focus on;
Collecting and accurately measuring information.
Locating lines of longitude and latitude.
Locating some of the world's climate zones on a globe or map, naming examples and having some understanding of them.
Describing and giving examples of the variety of biomes and vegetation belts.
Using appropriate geographical vocabulary to describe weather, climate, climate zones, biomes and vegetation belts.
Naming and locating (some of) the UK's most significant rivers and mountain environments.
Describing features of a river and a mountain environment in the UK.
Learning how rivers and mountains are formed.
Understanding where rivers and mountains fit into the water cycle.
Religious Education
The first Half Term, we will be focusing on the religion of Buddhism. We will be focusing on a specific question throughout this range of lessons, which is;
'Is it possible for everyone to be happy?'
PSHE
In our PSHE lessons, we will be looking at 'Healthy Me' where we will be focusing on how to stay fit and healthy – both physically and mentally.